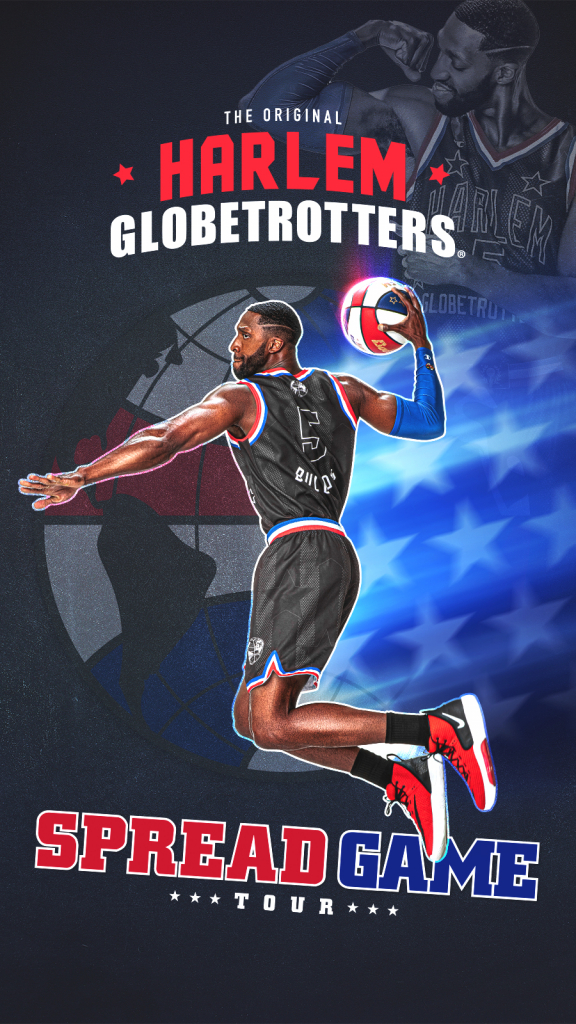 THE HARLEM GLOBETROTTERS ARE BRINGING THEIR SPREAD GAME TO HUNTSVILLE AT THE VBC ON SUNDAY JANUARY 30Th AND

104.3 ZYP WANTS YOU TO EXPERINCE EVERY SLAM DUNK, KILLER PASS AND MAGIC FADEAWAY FOR FREE!

JUST LISTEN FOR THE ZYP / GLOBETROTTERS CUE TO CALL IN AND WIN!


DO YOU KNOW A HOMETOWN HERO? YOU KNOW… SOMEONE THAT MAKES A DIFFERENCE IN YOUR COMMUNITY?

104.3 ZYP WANTS TO REWARD THEM WITH A 4 PACK OF TICKETS TO SEE THE HARLEM GLOBETROTTERS!

JUST CHECK OUT THE PINNED POST ON ZYP's FACEBOOK PAGE (facebook.com/1043wzyp) TO TELL US ALL ABOUT THEM!

SPREAD GAME IS WHAT THE GLOBETROTTERS DO BEST…. IT'S WHAT THEY'VE DONE BEST FOR 95 YEARS… BRINGING LIGHT, LAUGHTER,

AND LOVE ON THE COURT THAT EXTENDS OFF THE COURT IN THE SMILES FAMILIES BRING HOME…