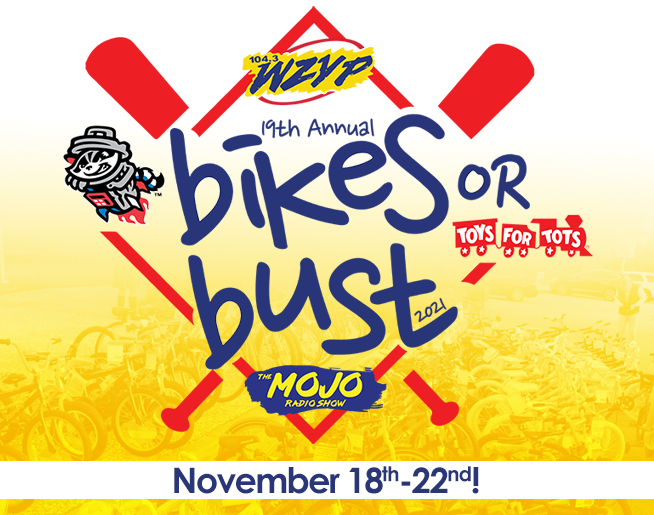 With it getting cooler outside and the holidays are coming up right around the corner, that can only mean one thing! It's time for the 19th Annual WZYP Bikes Or Bust! Over the years well over 25,000 plus bicycles have been donated through your generosity to benefit families and children here in our community through the US Marines Toys For Tots campaign.
Join ZYP and The Mojo Radio Show as we kick off the "Bikes Or Bust" 19th Anniversary Celebration on Thursday, November 18th at Toyota Field. ZYP Morning Show host Mojo will once again spend 104 hours over encouraging Tennessee Valley listeners to bring new bicycles and/or cash donations for the Toys For Tots campaign.
ZYP staff, local Marines, and Marine Corps Reserve members, along with area volunteers, will be on hand 24 hours a day to accept donations, so please give us your support as you have so faithfully done for the last 18 years. Together, we can help make this the brightest and happiest holiday season ever for our friends and families here in Huntsville and across the Tennessee Valley!
For more info on how you can help support Toys For Tots Huntsville and the fantastic work they do here in our community, click the Train below!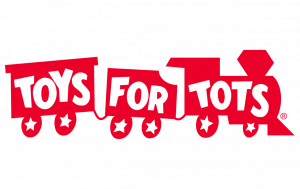 Thanks to our generous sponsors for making this year's Bikes or Bust a huge success!