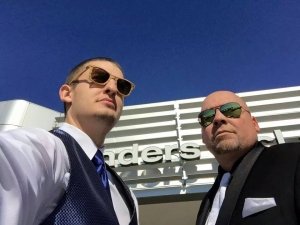 Welcome to the Mojo Radio Show page. Mojo has been serving the valley since joining WZYP in October of 2003.  Tricky Ricky joined the show in Feburary of 2014, and Dee Dee joined in 2016.

Check out Mojo's RDIO playlist here!
The Mojo Radio Show is committed to entertaining and serving the Tennessee valley any way they can. Every morning you could WIN BIG with the Mojo Morning Mind Bender at 6:20! Also join us for The Rictionary Word of the Day at 6:50, Idiots Making Headlines at 7:10, 5 Random Facts at 8:10, and much, much more!!! We welcome any recommendations as well. 
Need some advice? Write to "Dear Naked Morning Guy" (He has nothing to hide!)
Thank You to our Mojo Radio Show Sponsors: